History of the City of Blacktown Boys' Squadron
The City of Blacktown Boys' Squadron is one of the oldest Squadrons in the Australian Air League, having been opened in 1938, just 4 years after the League was formed. Below are some of the significant dates in the Squadron history: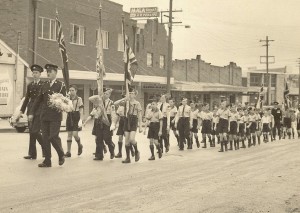 1938 – Blacktown Company, Parer Wing is formed, meeting at Blacktown Public School
1939 – Blacktown Company provides a guard of honour at the opening of the new Council Chambers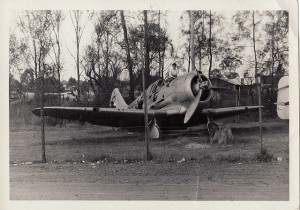 1946 – CAC Boomerang A46-30 is donated by the RAAF on the 28th August 1946. This is the same aircraft used to represent Sir Charles Kingsford Smith's Lockheed Altair in the movie 'Smithy' earlier the same year
1956 – Mr E L Paine donates land to Company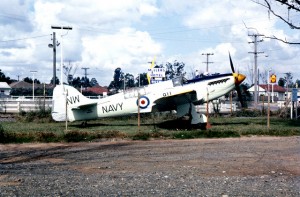 1956 – In November the Company purchases a surplus RAN Firefly AS.6 s/n WD827 which joins the Boomerang on display at the hall
1956 – In a re-organisation of the Australian Air League, Blacktown Company becomes Blacktown Squadron, Kerr Wing
1958 – Hall is built on Kildare Road
1963 – Girls Squadron formed
1964 – Boomerang is returned to RAAF Williamtown where it is restored and put on display as the 'gate guardian'. Today the aircraft can be seen at the RAAF Museum, Pt Cook.
1972 – RAN Firefly is swapped with Moorabbin Museum for deHavilland Vampire FB.31 (A79-422)and a Rolls Royce Derwent jet engine. The Vampire was severely damaged several years later when a car ran into it. The Derwent is still on display out the front of the hall
1972 – Squadron purchased 2 Link Trainers (one is currently on display at Bankstown Aviation Museum)
1987 – To acknowledge Blacktown's status as a city, Blacktown Boys' Squadron is renamed City of Blacktown Boys' Squadron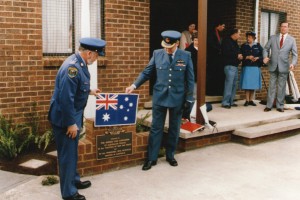 1988 – New meeting hall is built on same site and named after L.H. (Les) Erwin MP,  former Member for Mitchell and member of the Australian Flying Corp (AFC) whose family built the hall in his honour.
1988 – The Squadron celebrates its 50th Anniversary
1997 – Girls Squadron goes into recess
1998 – The Squadron celebrates its 60th Anniversary
2006 – Girls Squadrons is re-opened
2013 – City of Blacktown Celebrates its 75th Anniversary
…and the future, will you be a part of it?
The History of Blacktown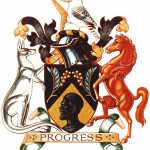 The area comprising the City of Blacktown has a long history, Aboriginals belonging to the Daruk (Dharug; Dharruk; Darug) tribe certainly inhabited the area long before European settlement. Governor Phillip travelled to Prospect Hill in 1788 and the first settlement was made in 1792.
The name 'Black Town' referred to a native institute established at Plumpton in the 1820s to teach local aboriginals European ways. By 1862 the name Blacktown was entered into official records.
Some important dates in Blacktown's history include:
1791 – First land grant in Blacktown District
1804 – Battle of Vinegar Hill (Rouse Hill)
1827 – Bushranger, Jack Donahue (Wild Colonial Boy) starts robbing in the Blacktown area
1860 – Railway comes to Blacktown
1877 – Blacktown Public School opens (first meeting place of Blacktown Boys' Sqn too!)
1888 – Prospect Reservoir opens
1912 – First aircraft crash in Australia was near Rooty Hill High School
1955 – Railway line electrified to Blacktown.
1975 – Population 165,000.
1979 – Blacktown became a City.

For a more detailed history of Blacktown, a good place to start is the Blacktown City Council Website.